Create a quote, and calculate your discount. It's as easy as that.
1) Select the products you want to add to your Quote. The "Add to quote" button is located on each of the individual product pages.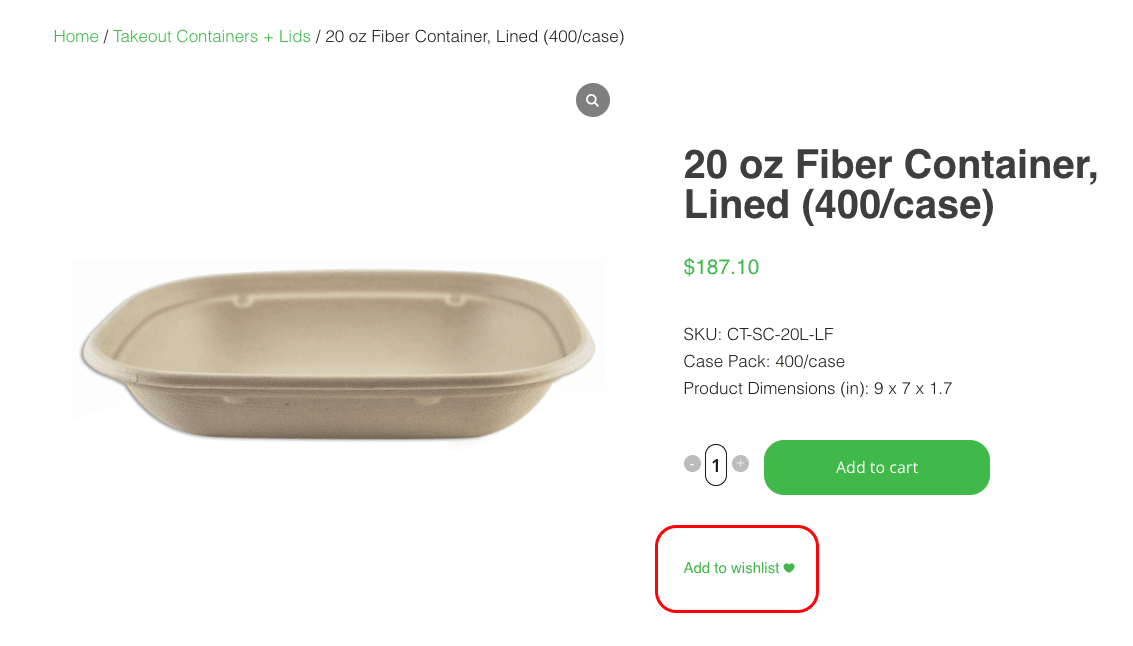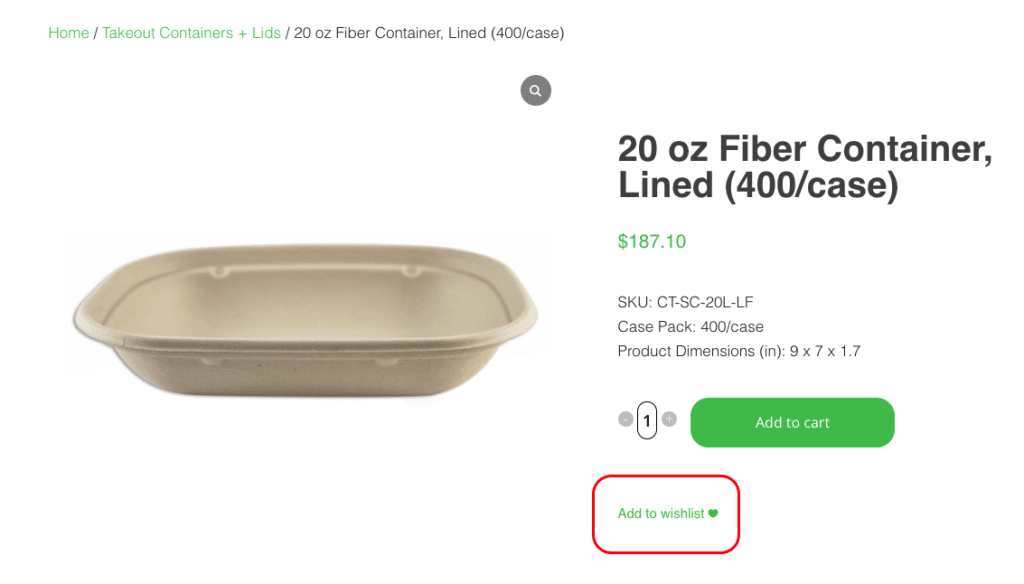 2) Once you've added the products you want, go to your My Quote page by clicking the View Wishlists button at the bottom of any Eco-pliant web page.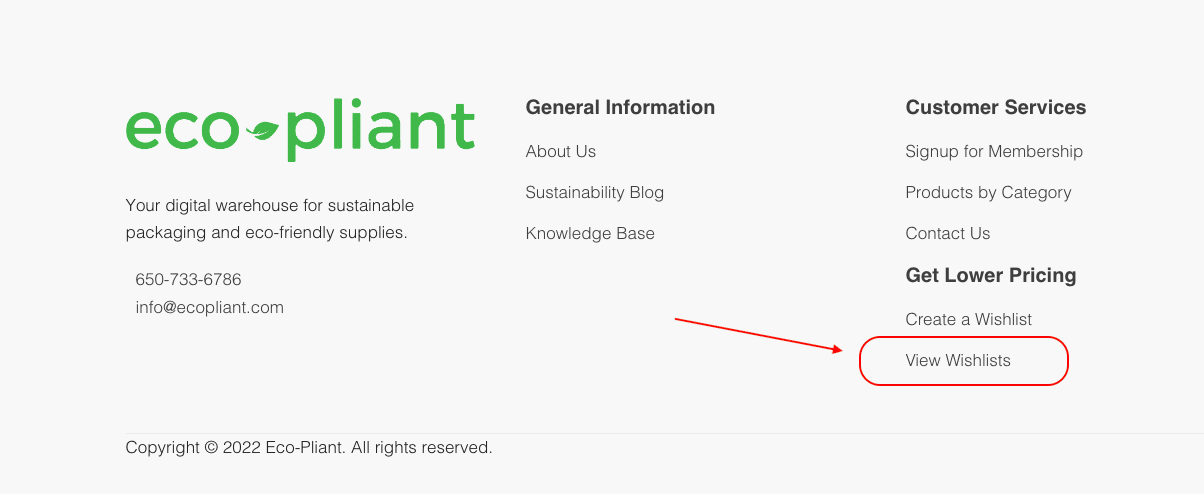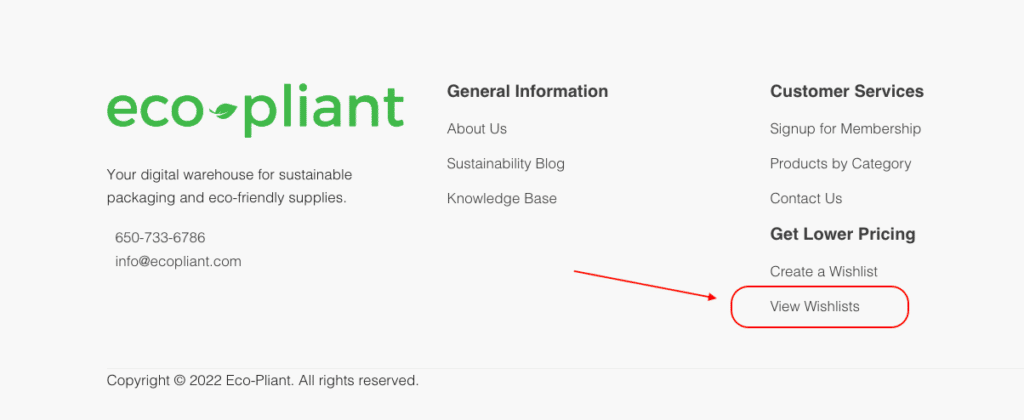 3) Modify and complete your quote by calculating your monthly purchase volume of each product.
 You can create one quote at a time. To create multiple quotes, you must submit your current quote for processing.
Wishlists are available for everyone. In order to start your program, an Eco-pliant Membership is required. Don't worry, they're free, and you get tons of perks to go with it.
Make sure you are estimating your monthly volume as accurately as possible. This ensures you get the best pricing.
You can share these lists with anyone via email. If you are collaborating with team members, make sure to send your wishlist to them from the My Wishlists page!